Aptar Pharma increases capacities for preservative-free products
To support growing demand for eye care and nasal systems, which are manufactured on state-of-the-art manufacturing lines
Aptar Pharma has sold more than 130 million APF units worldwide
Aptar Pharma, a developer of nasal and pulmonary drug delivery devices, has significantly increased its production capacities in Eigeltingen, Germany, for the delivery of unpreserved formulations.
The expansion will support the growing worldwide demand for eye-care systems (OSD) and nasal systems (APF), which are manufactured on state-of-the-art assembly lines, providing more flexibility and faster response for customers.
Aptar Pharma says its OSD technology allows multiple administration of unpreserved eye-care medications and has been accepted by patients and consumers. Based on this success, the company has invested in additional equipment and more than quintupled its production capacities since September 2011. OSD is manufactured in large quantities in ISO 7 cleanrooms with state-of-the-art assembly and testing technology.
Aptar Pharma has more than quintupled its OSD production capacities since September 2011
'We are extremely pleased to announce the scale-up of the OSD technology,' said Matthias Birkhoff, vice president of Business Development for Aptar Pharma's CHC Division. 'OSD is the result of innovation and continuous improvement to our preservative-free technology platform range and provides several benefits to patients and consumers.'
Aptar Pharma's APF pump technology represents a new generation of dispensing systems for unpreserved formulations. With more than 130 million units sold worldwide, the company doubled its production capacities for APF this year.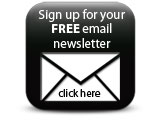 'APF has been a great product for Aptar Pharma. In particular, our customers in the emerging markets like Latin America or Russia market their nasal spray products equipped with APF with increasing success,' said Gunter Nadler, director of Business Development for Aptar Pharma CHC Division.
Companies