Aptar develops drug delivery device with Sunovion
Zetonna nasal aerosol now available in US
The Zetonna Nasal Aerosol includes Landmark dose indicator technology
Aptar Pharma, a developer of drug delivery devices, has worked with US firm Sunovion Pharmaceuticals for the past six years to develop a customised dose indicator for the delivery of Zetonna (ciclesonide) for the treatment of allergic rhinitis in patients from aged 12.
The Zetonna nasal aerosol's delivery system is a non-aqueous, dry aerosol spray for once daily use, with one spray per nostril. Each canister contains enough medicine for 60 measured actuations, equivalent to one month of treatment.
The drug is now available in the US.
Allergic rhinitis is estimated to affect approximately 60 million people in the US, and its prevalence is increasing. The CFC-free nasal aerosol is formulated with hydrofluoroalkane (HFA) propellant in a pressurised metered dose inhaler (pMDI), which incorporates Aptar Pharma's Landmark dose indicator technology.
Landmark counts downward and provides the patient with a visual colour and numerical reference when it is time to refill the prescription before the container becomes empty. Its dose-counting mechanism operates independently from the patient's actuation force.
The device includes a plastic cap to protect the nose tip from dust, which is attached to the actuator to avoid it being lost.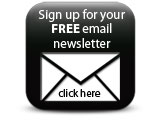 'The collaboration between Aptar Pharma and Sunovion is a source of great satisfaction, and we are particularly proud to have developed this customised device for Zetonna,' said Pierre Carlotti, vice president of marketing and communication for Aptar Pharma's Prescription Division.
Companies