Aptar launches Twister dry powder inhaler
Specifically targeted at Asia and Latin America regions
The Twister capsule-based dry powder inhaler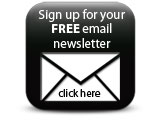 French drug delivery devices specialist Aptar Pharma has launched the Twister capsule-based dry powder inhaler (DPI) specifically targeting the fast-growing markets of Asia and Latin America.

In the US and Europe, the majority of asthma drug sales are currently delivered via DPIs and pressurised Metered Dose Inhalers (pMDIs). In Asia and Latin America, asthma has been treated predominantly with pMDIs, which are considered to be more cost-effective than DPIs.

Healthcare reforms in these regions and other growing markets are making asthma diagnosis and medication more available to patients and Aptar Pharma is anticipating that the DPI growth trend will spread.

The firm says Twister is simple to use, and will allow a wider range of asthma sufferers not only to gain better access to medication but also to become more compliant with the treatment they receive.

Twister has been validated as an off-the-shelf device, suitable for a variety of different drug compounds and formulations. It is a transparent patient-friendly device requiring only three simple operating steps – insert, twist and inhale – and the patient is guided by various audible and visual feedbacks confirming that the full dose has been properly delivered.

'With the launch of Twister, Aptar Pharma is set to fulfil regional needs for a simpler and well suited solution to deliver powder to the lungs,' said Adam Shain, associate director business development, Aptar Pharma Prescription Division.

Aptar says Twister development was initiated in France and further advanced in China and is another step forward in the firm's expansion of its global manufacturing. Moulding and assembly takes place in a Class 7 cleanroom at the firm's manufacturing facility in Suzhou (near Shanghai), China. Aptar Pharma Suzhou was opened in 1996 and currently produces pMDI metering valves and spray pumps for the Asian market.


Companies