Aptar's preservative free multidose ophthalmic squeeze dispenser launched in the US
Newly released OTC eye drop product relieves dry, red, itchy eyes by providing preservative-free eye drops in a multidose bottle
Aptar Pharma, a provider of aerosol, injection and spray delivery systems for biotech, healthcare and pharma products, has partnered with a leading eye care company to develop and launch an eye drop product, which uses Aptar Pharma's innovative preservative free multidose Ophthalmic Squeeze Dispenser (OSD).
This is the first preservative free multidose eye drop featuring Aptar's OSD in the US.
Aptar Pharma has worked with a leading eye care company to improve patient safety, achieve dosing accuracy and maintain product integrity. The proprietary, sterile, lubricant eye drop formulation, contains 10mL of solution, equivalent to more than 250 drops and claims to remain sterile for up to three months after first use.
Dry eye patients and consumers use lubricant eye drops on a regular basis, and often for the rest of their lives. It is proven that preserved medications may cause unpleasant and sometimes serious side-effects.
Consequently, removing preservatives from the formulation by using Aptar Pharma's OSD system is appreciated by the increasing number of patients and consumers experiencing eye irritation or allergic responses with preserved formulations.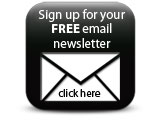 'The launch of Aptar Pharma's OSD system in the US is a welcome event for patients suffering from eye irritations, as it offers them significant benefits compared with standard therapy. This is also a very important milestone for Aptar Pharma in its international development strategy,' said Matthias Birkhoff, Vice President Business Development for Aptar Pharma's Consumer Health Care Division.
Companies