Asian tigers raise their game plan
Over the past decade China and India have made their mark on global generics markets but recent events suggest their business focus is shifting to the development of original medicines. Wang Fangqing in Shanghai and Mini Pant Zachariah in Mumbai, report
Over the past decade China and India have made their mark on global generics markets but recent events suggest their business focus is shifting to the development of original medicines.
That China and India sport efficient pharmaceutical sectors producing generic medicines with vigorous efficiency has long been a fact of life for the global pharma sector. However, the ambitions of their domestic industries to produce original medicines that can seize world markets is a newer phenomenon – but a serious one.
Indeed China's determination to develop patented drugs was made crystal clear recently when a senior pharma research institute was set up in Shanghai.
On 26 February an opening ceremony hailed the establishment of the China State Institute of the Pharmaceutical Industry (CIPI), a state-owned research centre formed by six research institutes and pharmaceutical companies, including the Chengdu-based Sichuan Industrial Institute of Antibiotics, and Shanghai Shyndec Pharmaceutical, China's major drug manufacturer.
Shanghai's mayor Han Zheng said at the ceremony that CIPI is expected to 'enhance our nation's capability in medical research and industrialisation'.
CIPI started trial operations in December 2010. A month later, it signed a deal with San Diego-based Harbor BioSciences (HB), a medical research firm specialising in adrenal metabolome, to be its exclusive partner in China and Hong Kong to develop and commercialise three HB compounds: HE2000, which limits opportunistic infections; HE3235 (Apoptone) for prostate cancer; and HE3286 (Triolex) targeting diabetes, ulcerative colitis and rheumatoid arthritis.
Meanwhile, on 24 February another major domestic drug maker, Shanghai Pharmaceuticals Holdings, and research company Shanghai Fudan-Zhangjiang Bio-Pharmaceutical announced they will jointly invest Chinese Yuan Renminbi CNY180m (US$27.3m) in the next six years to develop and industrialise two patented drugs and two generic drugs; three of the four are designed to fight cancer.
Privately owned enterprises, such as Shanghai-based Fosun Pharmaceutical (Group), have also geared up for the new competition. In January, it acquired Da Lian-based Aleph Biomedical (AB), a Chinese vaccine maker known for its research and development of rabies vaccines.
The ambition of Chinese pharmaceutical companies does not surprise Dr Lu Xianping, ceo of Shenzhen-based Chipscreen Bioscience, a biotech research company specialising in small molecule therapeutic development. 'More and more Chinese pharmaceutical companies have recently reached out to us to talk about patented drugs development,' Dr Lu told Manufacturing Chemist.
He said there are two major reasons. 'Patented drugs surely make much greater profits than generic drugs. Also, China's recent reform in healthcare and drug registration have pushed the intense competition among domestic drug manufacturers even further.'
For example, the regulation of prescription management, issued by China's health ministry in May 2007, limited the suppliers of each drug used in Chinese hospitals to two – one for the patented version and the other for the generic version. Previously, there was no such limit.
'Since foreign drug manufacturers are usually the suppliers of the patented drugs, you can imagine how severe the competition among Chinese suppliers is now,' said Dr Lu.
Chipscreen itself is part of China's rising force in medical research. Targeting cancer, metabolism, immune systems and endocrine systems, its core goal is to pre-analyse molecular pharmacology and toxicology through chemical genomics technology during the early stage of development of new molecules.
The company now owns eight global patents, said Dr Lu, a former postdoctoral research fellow at the pharmacology department of the University of California, San Diego.
pipeline or pipe dream?
As a company familiar with all aspects of China's pharmaceutical industry, including pharmaceutical law and clinical research, Chipscreen has been working with major western pharmaceutical companies, such as Roche, to further develop new compounds in China. 'In doing so, not only could the new compounds be introduced in China, but also enrich our pipeline,' Dr Lu said.
Despite the fact that China has been accelerating the development of research in life sciences in recent years, Dr Lu said it is still at its infant stage, lagging far behind western countries, especially the US.
Johnny Huang, healthcare practice analyst at US-based research firm Frost & Sullivan, agrees, adding that even India is decades ahead of China in terms of medical research and development because Chinese companies lack 'funding, talents and experience.'
He explained: 'Few China-made drugs have been approved by the US Food and Drug Administration (FDA), while Indian companies have been supplying generic drugs to the US market for more than two decades, during which period they have accumulated enough funds and experiences to step into the next stage,' he said.
That said, China does not lack research talent, Huang added. 'We have lots of research companies, but we do not have those people who have the ability to foresee the trend in the market to accordingly co-ordinate all the stages of the development of new drugs,' he said.
Huang suggested Chinese companies have thus far focused more on innovation in production process improvement to reduce costs, rather than developing new drugs.
'It is not very practical at the current stage,' he explained. 'After all, new drug development is highly costly, risky and time-consuming, and I don't think Chinese companies are fully capable of handling the process.'
Indian view
It is true that India has a robust generic sector – producing between a fifth and a quarter of generics worldwide (according to US International Trade Commission data). However, its scientists have yet to discover and market a novel drug on world markets. And, with patents for medicines worth $80bn nearing expiration by early 2013, 'the focus [of Indian pharma companies] is on the develop-ment of generic drugs and line extension for existing dosage forms,' said Kaushik Desai, pharmaceutical consultant and chairman of the Indian Pharmaceutical Association's industrial pharmacy division.
He said there has been original work in terms of novel delivery systems of old drugs, however. Gujarat-based Lincoln Pharmaceuticals, for instance, had recently developed delayed release paracetamol tablets and another Gujarat company, Troikaa Pharmaceuticals, has developed a unique diclofenac injection of 75mg/1ml for fighting acute pain and inflammation. Both these developments have been patented and have started [being exported] globally.
liberalised markets
But even new delivery systems made in India are still a rare occurrence. New drug research is an expensive and time-consuming process with a high risk of failure. And there is a significant hurdle, in that India does not allow studies on large animals. 'A part of the research will have to be done abroad. This [is] very costly,' noted Dr Gopakumar G Nair, chief executive of Gopakumar Nair Associates, a firm of intellectual property rights consultants and patent attorneys, based in Mumbai.
Despite this, the ambition to create new medicines is strong in India. Indian pharmaceutical companies' r&d spend as a percentage of their sales rose from 1.4% to 6% between 1995 and 2005, according to the Centre for Monitoring the Indian Economy. Now it is 10% to 15%.
This is impressive, said Dilip G Shah, ceo of Vision Consulting Group, a strategic planning firm, also based in Mumbai. And although 'a decade is too short to deliver a new drug, Indian companies are serious about and devoting funds for research and development,' he stressed. 'Give [us] another three years and we will have molecules of Indian origin developed by Indian pharmaceutical companies.'
Indian pioneers in drug research: Dr Reddys QC lab in Hyderabad, India
This shift began around 1995, as the effects of India's early 1990s liberalisation started to kick in. Dr Reddy's Laboratory and Ranbaxy became Indian pioneers in drug research that year. Indian companies, such as Sun Pharmaceuticals, Piramal Healthcare, Glenmark Pharmaceuticals, Lupin Laboratories, Torrent and Cadila, followed.
Glenn Saldanha, chief executive and managing director of Mumbai's Glenmark Pharmaceuticals, said: 'Our vision is to have the first innovative product come from India. We run a successful drug discovery programme and have concluded five out-licensing deals from big pharma, a proof of the cutting edge work done in discovery r&d by the organisation.'
For instance, in November 2010, Glenmark successfully completed Phase III trials for US-based Napo Pharmaceuticals' Crofelemer, for a diarrhoea indication. Glenmark has Crofelemer rights in 140 countries, including India. The company is currently running 10 discovery programmes for various chronic diseases.
'All the molecules we have discovered have peak sales potential between $1bn and $4bn,' a company spokesman claimed.
Likewise, Mumbai's Piramal Life Sciences has focused on cancer, diabetes, inflammation and infectious diseases, and has developed 14 compounds, including four in clinical trials. Its lead chemical compound, a Cdk-4 inhibitor, has completed two Phase I studies and is being tested in another Phase I/II trial for treating multiple myeloma.
And corporate giant Tata has set up Advinus Therapeutics, a research-based pharmaceutical company headed by Dr Rashmi Barbhaiya, in Pune. The focus here is to generate novel small molecule therapies for indications in three areas: metabolic diseases, inflammatory diseases, and neglected diseases within the developing world.
Despite this work, Devinder Pal, president and ceo of Mumbai-based Catalyst Pharma Consulting, doubts if a new global selling drug will come out of India in the next five years. 'There have been many euphoric statements (about new discoveries) but the mortality rate of new drugs has been high.'
Indian companies develop molecules to a certain stage and then seek multinational assistance to take research forward, he said. 'There is a trend of symbiotic relationships developing between Indian pharmaceutical companies and the MNCs,' he emphasised.
But the Indian government still supports this progress. Its 'Pharma Vision 2020' programme sees India as a leading destination for end-to-end drug discovery and innovation and New Delhi has promised infrastructure, funds and scientific manpower support. It has given an in-principle approval to a new Drugs and Pharmaceuticals Manufacturers Association serving small- and medium-sized businesses in the sector for the establishment of a special economic zone (SEZ) in Andhra Pradesh for making pharmaceuticals, active pharmaceutical ingredients (APIs) and formulations.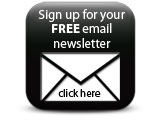 Dr A V Ramarao, chairman and md of Hyderabad-based contract research and manufacturing services company AVRA Laboratory, predicted India should be able to come up with an original drug discovery in the next 10 years. He explained: 'Indians are motivated and goal-driven…Indian companies are individually owned. Decision making and implementation is fast. It takes 18 months to develop a generic medicine in India; it takes four to five years in the US.'