Asset management: ripe for outsourcing?
Ben Potenza of EquipNet looks at the issue of idle assets and describes a pioneering whole-business approach that is delivering real benefits
In recent years, global manufacturers have been discovering the hidden value in idle assets found throughout their enterprises
As the chemical, pharmaceutical and biotech industries continue to outsource core activities, companies find themselves with more and more idle and surplus manufacturing machinery, laboratory instrumentation, and technology equipment.
There have always been equipment dealers buying up these surplus assets for pennies on the dollar and selling them to universities and small contract manufacturers. But in recent years, global manufacturers have been discovering the hidden value in idle assets found throughout their enterprises and are now taking a much more revolutionary approach, focusing on boosting their efficiency and their bottom line by proactively managing their total asset base.
Concentrating on the core
A number of issues specific to the pharmaceutical and biotech industries have conflated to make asset management a more complex and important issue than it has been in the past. For example, merger and acquisition activity has resulted in larger companies, with multiple sites, often with duplicate facilities ripe for rationalisation. The spotlight on manufacturing costs, arising largely from patent expiry, has increased the need to scrutinise all possible sources of revenue, and the strongly growing generics sector is helping to create a market for asset disposal.
Choosing when to invest internal resource in a specific activity and when to seek extra help is a tough but essential management task
Choosing when to invest internal resource in a specific activity and when to seek extra help is a tough but essential management task. Defining and focusing on core company strengths and recognising the need for expert support in other areas ensures operational efficiency and can have a major impact on the bottom line. Although asset management is being recognised as increasingly critical, many realise that they do not have the resource or skill base to tackle the issue in-house. With dedicated companies offering services to alleviate the burden, asset management is now joining the list of activities ripe for outsourcing.
Taking a proactive approach
Companies today have an enormous amount of capital tied up in physical assets. Research suggests that on average, 5% of a manufacturing company's global asset base is lying idle. Most managers do not have good visibility of these under-utilised assets.
Against this background, asset management best practices have been evolving over the past decade. These specialist service companies, staffed by industry experts and proven project management professionals, are emerging to become leaders in the new field, offering an approach and services that are significantly different from the 'traditional equipment dealer or auctioneer'.
As one of the pre-eminent vendors in this field, EquipNet provides a holistic approach to surplus asset management that balances the needs across an entire global enterprise. This is effectively illustrated using its 'Value Control Model'. Figure 1 shows how a managed programme can be customised based on time, and involve various disposition channels, including redeployment, negotiated sales with managed pricing through an on-line marketplace, competitive auction events, and clearance programmes.
Figure 1: Total clarity of process and a whole company approach characterise this Value Control Model. Individual company circumstances inform asset management decisions
Having made a significant investment in evaluating, selecting and purchasing a piece of equipment, redeployment to another part of the business when its initial use is over delivers the highest on-going value for that asset. However, redeployment cannot be successfully and consistently achieved unless there is a central tracking platform installed within all company locations. Users should be able to post, track, identify and internally redeploy equipment that is not being used in its present location, ahead of moving to external sale.
An established example is EquipNet's ARMS (Asset Redeployment Management System) platform. This simple, yet robust program sits behind a company's firewall, and features workflow management, multiple access levels for plant managers and executives across the business, in-depth search functionality, and comprehensive listing specifications, providing information that lets the company know what it has and where it is located.
If a company chooses not to redeploy an asset, a sale or disposal is the next logical step
If a company chooses not to redeploy an asset, a sale or disposal is the next logical step. The rise of the Internet has seen the development of online marketplace packages to meet this need. When considering an online transaction, however, particularly for a high-value and complex piece of equipment, the human touch is perhaps still the most important factor. Using a vendor with specific industry experience combined with a solid reputation is crucial to success.
Innovative features to look for with online marketplaces include:
'Top-down' offers rather than the more usual 'bottom-up' bidding model
Expert evaluation of goods offered for sale from a proven, reliable team
Accurate setting of sale prices
Concentrated promotion of the marketplace platform and, within it, advertising of specific equipment
Payment by results
Often a company's desire to recoup as much money as possible on its surplus assets is superseded by a time restriction and liquidity becomes the highest priority. Auctions are another dependable channel to achieve this goal. Designing and managing a successful auction event depends on many factors. A specialist partner should advise on the right approach in each case; options might include online auctions, live/webcast auction events, sealed bid and private treaty sales.
Innovation should be at work here too: look out for active marketing by the auction provider, expert knowledge of the equipment being offered for sale, and a flexible approach to managing bids close to, but under any reserve set (Figure 2).
Figure 2: Innovation in the auction process is exemplified here. High bids that miss the reserve set are referred to the seller for consideration. Sales often result from this expert interaction in what is normally a rigid process
Disposal of low value assets
In every business, there are assets that hold very little value and are best dealt with through clearance, by donations, scrap and environmental recycling. Working with your chosen expert, you should expect to be advised of the scrap value of your idle equipment, presented with a comparison of that amount against the market value to sell it, together with a recommended strategy that will generate the highest rate of return for your company. Pursuing a proactive asset management strategy is not without its challenges. It requires formalised processes, specialist knowledge of the industry and its equipment, dedicated resources, and a concerted effort to change management.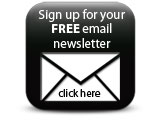 Many companies lack the time or resources that are necessary to establish a successful programme themselves. For this reason, the majority of companies that are succeeding in this area are relying on a partnership with a specialist service provider. They are enjoying the clear benefits of cash release, reduced costs, and increased efficiency.
In 2012, a multinational pharmaceutical company approached EquipNet with several disposition projects, which developed into a formal asset management programme. The programme has now completed 49 projects in eight countries. Using EquipNet's portfolio of services, the company not only re-deployed and sold its surplus equipment, but also accurately assessed the value of current inventory. To date, the programme has recovered a total of US$39m
Companies