Astellas Pharma Europe promotes Dr Susan Wood
She becomes senior director, market access
Dr Susan Wood
Astellas Pharma Europe Ltd (APEL), the European subsidiary of Tokyo-based Astellas Pharma, has promoted Dr Susan Wood to senior director, market access.
Formerly senior brand director of APEL's Pain Management franchise, Wood will now drive the company's market access activities with the aim of establishing its leadership in an area of increasing importance. She will report to Kay Drake, vice president marketing at APEL.
For the past three years, Wood has led the launch of Qutenza, a treatment for peripheral neuropathic pain.
Commenting on her appointment, Wood said: 'Astellas Pharma Europe has recently launched its oncology franchise and we are expecting some 11 products to be in launch or early-growth phase in the next three years. We are growing fast in anti-infectives, with the recently launched Dificlir, the first new treatment in 50 years for clostridium difficile (C.diff), and we continue to affirm our category leadership in transplantation and urology. I am very much looking forward to the challenge of supporting the company to achieve its strategic objectives.'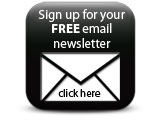 Wood joined Astellas Pharma Europe Ltd in 2008 and has more than 13 years' experience in international pharmaceutical marketing. She previously held roles with Hoffmann-La Roche, Biogen and Sanofi Pasteur. Before entering the pharmaceutical industry, she worked in clinical research.
Companies