Astellas appoints Senior Vice President of global oncology development
Claire Thom joins the firm to replace Wayne Klohs, who has retired
Japanese pharmaceutical firm Astellas Pharma has welcomed Claire Thom as Senior Vice President of Global Oncology Development at its US subsidiary, Astellas Pharma Global Development, based in Northbrook, Illinois. Thom replaces Wayne Klohs, who has retired, and will report to Sef Kurstjens, Chief Medical Officer at Astellas.
Thom has more than 24 years of experience in the pharmaceutical industry across a range of areas including drug development, new product planning and marketing.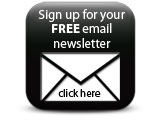 Most recently she was Senior VP Portfolio Management, Drug Development Management and Strategic Business Operations at Millennium: The Takeda Oncology Company.
Companies