Athenex to construct two new pharmaceutical manufacturing plants in China
It will allow the US company to sell oncology drugs in the Chinese market
US-based Athenex, formerly known as Kinex Pharmaceuticals, has agreed with the Banan District in Chongqing, China to build two new drug manufacturing plants, for which Banan will provide the funding for the land and the construction. The speciality oncology pharmaceutical company will equip the facilities.
No financial details have been revealed.
Flint Besecker, Athenex Board Director and Chief Operating Officer, said the expansion allows Athenex to grow its existing high potency oncology active pharmaceutical ingredient manufacturing capacity, which it acquired through the purchase of Polymed/Taihao in Chongqing, China, which is 'capacity constrained'.
The new API plant will be approximately five times larger and add significant capacity, and according to Besecker, is 'an important next step in assembling a world-class global pharmaceutical supply chain in the oncology area and will complement our US-based manufacturing strategy'.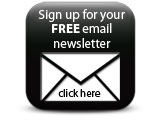 The agreement also establishes a framework for a translational medicine collaboration with the Polytechnic University of Hong Kong, an existing Athenex R&D partner. Athenex announced the in-licensing of the global rights to an innovative oral absorption technology from the Polytechnic University in February this year.
Companies