Auspherix provides update on its new class of organogold antibiotics
Auspherix Limited, the anti-infectives company meeting the urgent need for new antibiotics by developing a novel class of antibacterials, has provided an update on its organogold chemistry platform and its pipeline of compounds
Auspherix's new class of antibiotics are differentiated from current antibiotics by their chemical structure and distinct antibacterial profile.
Furthermore, preliminary data indicates that Auspherix's organogold molecules show low propensity for the emergence of resistance. Auspherix CEO Dr Neil Miller, said: "Our pipeline comprises three structurally distinct series of organogold small molecules, with potent and broad spectrum activity against Gram-positive and Gram-negative bacteria, including life threatening multi-drug resistant (MDR) pathogens."
"We are currently in the lead optimisation phase and are on track to progress a development candidate from one of our three lead series into human clinical studies by early 2019, with an initial focus on treating complicated urinary tract infections (cUTI)."
Auspherix cofounders, Professor Ian Charles and Dr Dagmar Alber, were in the vanguard of renewed interest in developing new classes of antibiotics in response to the worldwide healthcare crisis of rising antimicrobial resistance (AMR).
Some 6 years ago, the team embarked on a discovery programme that used phenotypic assays to identify antibacterial compounds with drug-like properties that had activity against bacterial communities in various life forms. This research identified auranofin (Ridaura), a FDA approved anti-rheumatic agent, with a long history of clinical use, as being active against Gram-positive bacteria in planktonic, biofilm and persister forms.
Mechanistic investigations are ongoing but both inhouse data and recent publications from several academic groups suggest that auranofin's antibacterial activity is a likely due to a complex MOA involving modulation of multiple cellular pathways.
Auranofin's structure comprises a central gold(I) atom bound to two ligands, a sugar thiol and a trialkylphosphine. Auspherix has applied its chemistry expertise to modify both of these gold ligands to create novel chemical compounds that, in comparison with auranofin itself, inhibit both Gram-positive and Gram-negative bacteria, including life-threatening MDR pathogens.
These include the ESKAPE pathogens (that encompasses the six pathogens with growing multidrug resistance: Enterococcus faecium, Staphylococcus aureus, Klebsiella pneumoniae, Acinetobacter baumannii, Pseudomonas aeruginosa and Enterobacter species). Its organogold antibacterials have also been shown to have a rapid bactericidal (killing rather than growth inhibition) activity against Gram-negative bacteria.
The choice of cUTI as a lead clinical indication reflects a number of factors including high unmet medical need, the profile of Auspherix's compounds and the significant commercial opportunity: more than one million patients suffer from cUTIs in the USA every year, with a high prevalence of pathogenic Gram-negative bacteria in patients with cUTIs. There is also an increasing proportion of cUTI patients who have a MDR infection that is not sensitive to standard-of-care antibiotics thus requiring treatment with last-in-line antibiotics such as colistin.
"There is a well-defined clinical and regulatory path to approval for new antibiotic treatments for cUTIs with the opportunity to receive Qualified Infectious Disease Product designation which offers fast-track status and priority review with the FDA, plus potentially 5 years of additional market exclusivity, thus making our focus on cUTIs an attractive investment proposition," said Dr Miller, adding: "Given the extensive clinical history with auranofin and other members of the organogold class of drugs, we are confident we can deliver a novel antibiotic medicine to patients."
In addition to its cUTI programme, Auspherix plans to explore additional indications such as complicated intra-abdominal infections and nosocomial pneumonia.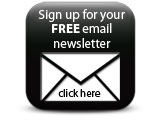 Auspherix has a robust and growing portfolio of patent applications that protects new composition of matter discoveries and covers a range of therapeutic uses including prevention of and treatment for bacterial infections with our proprietary organogold compounds.
Companies