Avecia tops the poll in the CPhI Innovation Awards 2007
In a lively ceremony preceded by Brazilian dancers, Avecia Biologics was presented with the Gold Award in the CPhI Innovation Awards 2007.
The three CPhI Innovation Award winners (left to right): Silver: Prof. Dr Johannes G. de Vries, DSM Pharmaceutical Products Gold: Dr Stephen Taylor, Avecia Biologics Ltd Bronze: Karen Holt-Tiffin, Dowpharma (SM)
In a lively ceremony preceded by Brazilian dancers, Avecia Biologics was presented with the Gold Award in the CPhI Innovation Awards 2007.
The judging panel, which consisted of Hendrik Baumann, commercial director, CU Chemie Uetikon; Zoran Buncic, executive director, Pliva; Didier Bensoussan, senior director, sales & business development Europe, Dr Reddy's Laboratories (UK); Hans-Leonhard Ohrem, technical manager, Merck KGaA; and Andreas Stolle, head of process development, Saltigo, chose Avecia's pAVEway biotherapeutic protein production technology as the year's outstanding innovation.
pAVEway enables class-leading (>10g/L) microbial production of a wide range of therapeutically useful proteins and will help to reduce the time to market and cost, while increasing flexibility.
Avecia's scientists have used their expertise and understanding of the expression kinetics of existing state-of-the-art microbial systems to design and build a range of innovative expression vectors, to select a range of suitable host cells and to optimise the fermentation processes.
Among the unique features of pAVEway are the fully repressible basic expression and the modulatable expression induction. This enables the high level expression of a wider range of proteins than ever before.
The Silver Award went to DSM Pharmaceutical Products for its work on the use of MonoPhos ligands in asymmetric hydrogenations. The DSM ligands can be produced in fewer steps, thus reducing production time. In addition, their ability to mix and match allows for a greater chance of diversity, not currently seen with traditional families of ligands.
The DSM methodology, allows for a more efficient procedure from synthesis of the ligand through commercial production, while decreasing costs. This methodology has been integrated from research, into commercial production and is currently being used at the DSM's large scale manufacturing facility located in Linz, Austria.
Dow Pharma was given the Bronze Award for its PfÄ"nex Expression Technology, which uses a natural isolate of Pseudomonas fluorescens.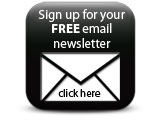 Proteins are expressed in high yields with correct disulfide bond formation, reduced proteolytic degradation and enhanced solubility/activity, making the process of strain development faster and more efficient than in traditional microbial expression host strain development. Dozens of host strains are tested in parallel to identify expression strategy/host cell combinations that result in improved target protein accumulation and/or stability. The technology is easily employed in traditional fermentation, recovery and purification settings with no need for additional, unique equipment.
Companies