Averica Discovery appoints Cynthia Berger as Vice President of Operations
Will contribute broadly to the firm's growth and development
Cynthia Berger
Averica Discovery, an analytical development contract research organisation (CRO) with specialised expertise in small molecule analysis and purification, has appointed Cynthia Berger to the newly-created position of Vice President of Operations.In her new role, Berger will report to CEO Jeff Kiplinger, and is expected to contribute broadly to the Massachusetts-based firm's growth and development.
Prior to joining Averica Discovery, Berger was project manager at PCI Synthesis, a contract manufacturing organisation (CMO), where she managed multimillion dollar projects manufacturing active pharmaceutical ingredients.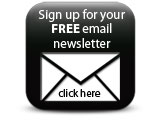 Previously, she was Vice President and a co-founder of Pion, an instrumentation company and CRO, where she developed and grew markets for instrumentation, established a contract research laboratory, and led the sale of the company to a private investment group.
Companies