Avid wins bioproduction contract from Affitech
Avid Bioservices has secured a biomanufacturing contract from Affitech A/S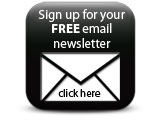 US-based Avid Bioservices Inc, a provider of integrated biomanufacturing services and a subsidiary of Peregrine Pharmaceuticals, has secured a biomanufacturing contract to supply clinical material over the coming year to Affitech A/S, the Danish antibody medicines company.

The initial contract for committed services provides for several large-scale cGMP manufacturing runs as well as other cGMP-related services.

'Given our long-term relationship, Avid is an ideal partner for providing biomanufacturing services for our fully human antibody AT001/r84, as they have direct experience with Peregrine's anti-VEGF technology platform as well as this novel antibody we discovered from this technology,' said Martin Welschof, md of Affitech. 'Over the coming year, we look forward to having Avid's support as we expedite our clinical development plans for AT001/r84 for select growing pharmaceutical markets.'

AT001/r84 is a fully human, selective therapeutic antibody to vascular endothelial growth factor (VEGF) and has demonstrated encouraging effects on immune cells in preclinical models. Using Peregrine's anti-VEGF antibody technology platform, Affitech discovered AT001/r84, a fully human, selective blocker of VEGF binding to VEGF receptor 2 (VEGFR2).

Based in Tustin, Califonia, Avid's services include cell banking, stability testing, clinical and commercial product manufacturing and purification, bulk packaging, final product filling and regulatory strategy, submission and support. The company also provides a variety of process development activities, including cell line optimization, analytical methods development and product characterisation.


Companies