Axel Herberg becomes Chairman of the Supervisory Board of Gerresheimer
Gerhard Schulze steps down because he has reached the age of 70
The Supervisory Board of German packaging specialist Gerresheimer has elected Axel Herberg as the new Chairman of its Supervisory Board. His longstanding predecessor, Gerhard Schulze, has stepped down for reasons of age in accordance with the Articles of Association.
'In Dr Axel Herberg, we have gained an excellent Chairman of the Supervisory Board who previously demonstrated his strategic acumen in his ten years as Chief Executive of Gerresheimer. This will be to the benefit of the Company in his new role,' said Schulze.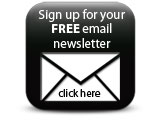 Herberg joined the Gerresheimer Group in 1992. He was a Member of the Management Board from 1996 and Chief Executive from 2000 to 2010. Since 2010, he has been Senior Managing Director of The Blackstone Group Germany, where he is responsible for Blackstone's private equity business in German-speaking regions of Europe. He has been a Member of the Supervisory Board of Gerresheimer since 2014.
Featured Companies