BASF makes Board changes
Margret Suckale and Michael Heinz to join board of executive directors in May 2011
From 6 May 2011, Margret Suckale and Michael Heinz will join the Board of Executive Directors of BASF SE.
Margret Suckale
Suckale will become Industrial Relations Director and head of Ressort II, and Heinz will take over as head of Ressort IV.

Michael Heinz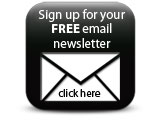 At the same time, Hans-Ulrich Engel will become chief financial officer and take responsibility for Ressort III. He will be based in the US. Harald Schwager will succeed Engel as head of Ressort V.

As previously announced, Kurt Bock will succeed Juergen Hambrecht as chairman of the Board of Executive Directors.

In addition, BASF SE will appoint Anke Schäferkordt, chief executive of Mediengruppe RTL Deutschland and RTL Television, to the Supervisory Board on 17 December 2010, succeeding Stephen Green.


Featured Companies