BASF to purchase Cognis
Adds to BASF's portfolio for personal care, home care, health and nutrition as well as functional products
BASF SE has reached an agreement with Cognis Holding Luxembourg to acquire the speciality chemicals company Cognis for of €700m, subject to clearance by the competent merger control authorities. Closing of the transaction is expected by November 2010.
Cognis is a worldwide supplier of innovative solutions and products based on renewable raw materials for the health and nutrition market as well as the cosmetics, detergents and cleaners industries. The company employs about 5,500 people, and operates in 30 countries. In 2009, Cognis had sales of about €2.6bn and an EBITDA of €322m.
'With the acquisition of Cognis, we are strengthening our portfolio with cyclically robust and profitable businesses and further expanding our position as the world's leading chemical company,' said Dr Jurgen Hambrecht, Chairman of the Board of Executive Directors of BASF SE.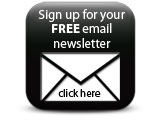 Following the necessary approvals, the business will be integrated into BASF's Performance Products segment. The segment had sales of €9.4 billion in 2009.
Companies