BCM is offering a range of services from R&D to quality control
BCM is part of Fareva, FAREVA is one of the world's leading subcontractors in the industrial and household, cosmetics and pharmaceuticals fields
The company has more than 100 years' experience of manufacturing health and beauty product and produces products that are sold around the world.
BCM offer a range of solutions to suit customers' needs and requirements. This includes a full service offering and delivering a client brief from the product concept through to testing, manufacturing and packing.
R&D
BCM's research and development teams have the technical experience and expertise to provide a comprehensive product development service. The R&D teams work closely with customers to develop new and innovative formulation and packaging solutions for the cosmetic and toiletries industries.
Quality control
An experienced regulatory team follows up on local regulations so that BCM develop and maintain up-to-date cosmetics files. As part of its service offering, BCM also provide support for claims substantiations and safety testing.
The Nottingham facility in the UK can produce licensed and monograph products as well as non-licensed cosmetics and personal care products.
Analytical services
BCM offers a full spectrum of physical, chemical and microbiological testing services to ensure that products are stable and safe for release.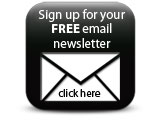 Specialised laboratories and teams who are devoted to stability and quality testing ensure that all retail products have undergone our rigorous tests. BCM have the capability to analyse a wide range of products including tablets, capsules, gels, powders, liquids, sprays and injections.
Companies