BES completes major fit-out for AstraZeneca
Boulting Environmental Services (BES) of Manchester, UK, has completed a multi-million pound, four-storey custom-designed building for AstraZeneca in Brixham, Devon. The project included the design, construction, installation, fit-out and commissioning of seven constant temperature rooms, research laboratories on the ground, first and second floors and associated write-up rooms, together with similar write-up rooms, a library/archive and the plant room on the fourth floor.
Boulting Environmental Services has completed a multi-million pound building for AstraZeneca
All parts of the project were designed to GLP requirements and assessed to BREEAM standards.
A feature of the seven constant temperature rooms is the ability to dial-up the temperature of each room to within ±1.5˚C. The tests can last between a week and six months and have to be maintained 24/7 throughout the life of the test.
To achieve such demanding conditions the rooms have their own ceilings and central recirculatory ventilation systems, combining heating and cooling controls. Two of the seven rooms have the ability to operate in full fresh air mode. The volume of supply air is constant and provides for approximately 40 air changes per hour, achieved by central plant designed and installed by BES. This provides low temperature hot water at 80˚C and chilled water at 1˚C.
The third floor research laboratory was a separate project within the overall plan. AstraZeneca's satisfaction with the constant temperature rooms led the Pharma company to ask BES to design, construct, install and commission a new high quality environmental research laboratory and associated write-up rooms on the ground floor.
This facility includes a number of dialable temperature-critical laboratories and the use of pumped seawater, in which, through a seawater coil, the ambient temperature of the seawater is used to pre-heat the water in winter and cool the incoming fresh air in the summer.
A further feature is a plate heat exchanger in the air handling plant for energy recovery during zoned heating and cooling operations. This assists in the 'dial-up' of the close control of room temperatures for the overall testing of new pharmaceuticals.
AstraZeneca originally had another facility on the site, but this was out of date and demolished. BES was contracted to fit-out the 'extension', which has a floor area of more than 2,300m². Plant rooms on the ground, first and second floors contributed more than 640m² of this total.
All the electrical work, including small power, data and control wiring, day light simulation and red lighting in the research laboratory, was carried out from within the Boulting Group.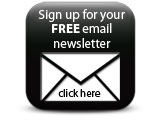 Contact T +44 161 655 3344 www.boulting.co.uk
Companies