BIOLABEX opens R&D laboratory in BioPark Mauritius
First GMP-compliant CDMO in the Indian Ocean
BIOLABEX, a Mauritius-based R&D laboratory, announces the launch of its development and manufacturing activities in BioPark Mauritius.
Recently accredited as the first GMP-compliant CDMO (contract development and manufacturing organisation) in the Indian Ocean, BIOLABEX provides cosmetics, pharmaceutical and nutraceutical companies with a full spectrum of R&D and consulting services — in early development, formulation, manufacturing, concept marketing, regulatory affairs and compliance audits.
"Mauritius is widely regarded as one of the world's biodiversity hotspots and we saw great potential in locating our first laboratory here," said Marc Labiche, CEO of BIOLABEX. "We also have an office in Paris, and this dual presence allows BIOLABEX, and its clients, to draw benefits from the best of both worlds — close proximity to a rich source of active ingredients, and to leading players in the pharmaceutical and cosmetics industries. These factors place BIOLABEX in a prime position to serve as a global hub."
Occupying 500m2 of laboratory space, the BIOLABEX is fully equipped with state-of-the-art technology managed by an international team of experts from diverse backgrounds.
By leveraging its combined expertise and technology, BIOLABEX aims to develop the best solutions to suit the business needs of clients, in compliance with international standards.
With these new activities, BIOLABEX complements the existing R&D capabilities offered in BioPark Mauritius, the first biotechnological hub in the Indian Ocean. The other key players include CIDP, an internationally recognised CRO (contract research organisation), and QUANTILAB, a multidisciplinary analytical laboratory specialised in microbiology, organic, and inorganic chemistry.
Together, the three partners offer cosmetics, pharmaceutical, and nutraceutical clients a full R&D package, from the sourcing of active ingredients to product commercialisation.
To date, BIOLABEX has collaborated with a number of key clients, including one of dermatology sector's largest players.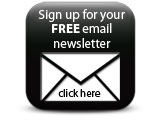 Marc concluded: "For now, our focus is on the cosmetics, pharmaceutical and nutraceutical market in Europe and US, before looking towards promising markets such as Africa and Asia. Our future plans include expansion of our clientele to other industries, such as medical devices, food supplements and agriculture."