BM Polyco acquires medical supplies company Bodyguards
The deal enhances BM Polyco's offering of gloves, medical supplies and cleaning products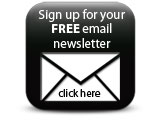 BM Polyco Ltd has acquired Bodyguards, a division of Brosch Direct Ltd supplying disposable gloves, medical supplies and cleaning products in the UK.

At the same time, PH Healthcare Ltd, a jointly owned subsidiary of BM Polyco Ltd, acquired Medisavers, a division of Brosch Direct Ltd. This acquisition makes PH Healthcare the number one supplier of medical gloves in the UK.

The integration of the Polyco and Bodyguards businesses will form the largest supplier of industrial and medical hand protection in the European market.

The company says that in order to minimise any possible disruption for its customers during this integration process, Bodyguards will continue to operate from its existing premises in Peterborough. It says contacts both internal and external will remain the same.

The combined Polyco and Bodyguards product selections will offer all our customers an unparalleled opportunity to access the widest range of hand protection and associated products designed specifically for the industrial and medical markets in the UK and Europe, said Sarah Bridge deputy md of BM Polyco.


Companies