Bausch + Lomb launches pharmaceuticals business in India
Partnership with Micro Labs will provide high quality manufacturing capabilities
Global eye health company Bausch + Lomb is planning to launch a pharmaceutical business in India through a strategic agreement with Micro Labs, a provider of quality healthcare products. The partnership will provide Bausch + Lomb with high-quality manufacturing capabilities in the region that will speed the introduction of new prescription and over-the-counter medicines targeted at a wide range of eye diseases.
The rapidly expanding ophthalmic pharmaceuticals market in India is expected to reach US$300m (b m) by 2015. In addition to gaining access to world class manufacturing capabilities, Bausch + Lomb will establish dedicated sales and marketing teams, and deliver practitioner and patient education programmes designed to improve the quality of, and access to, eye care.
'With as many as 76% of patients suffering from eye disease in India going untreated, Bausch + Lomb believes this is a critical time to enter the market with medicines and education designed to improve patient outcomes and overall quality of life,' said Dan Wechsler, corporate vice president and global president, Bausch + Lomb Pharmaceuticals. 'Our collaboration with Micro Labs will enable us to enter one of the world's most vibrant yet underserved markets in the world with high-quality and dependable products that may help people see and live better.'
The companies will introduce up to six new pharmaceuticals eye drops and have also agreed to explore other areas of possible collaboration including:
Sourcing of ophthalmic solution products from Micro Labs to be marketed and sold by Bausch + Lomb in India and other markets in Asia Pacific.
Collaboration between the companies with respect to manufacturing technology for the production of eye drops.
Joint r&d of ophthalmic pharmaceutical products specifically for emerging markets.
'It gives us immense pleasure to partner with Bausch + Lomb, the most powerful brand in eye health as they enter into the pharmaceutical seg-ment in India,' said Anand Surana, director, Micro Labs, India. 'Our collaboration demonstrates that pharmaceutical manufacturing in India has come of age and our products meet the most stringent global quality standards.'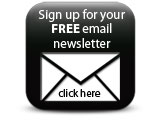 'Bausch + Lomb is committed to improving the quality of eye care in India, and to helping doctors grow their practices and expand the range of offerings they provide,' said Harish Natarajan, managing director, Bausch + Lomb India. 'Our collaboration with Micro Labs will help us do both quickly and with quality.'
Companies