Baxalta appoints Jacopo Leonardi as EVP and President Immunology
Biopharmaceutical firm specialises in developing and manufacturing plasma-based therapies for rare diseases
Baxalta, the biopharmaceutical business of Baxter that is now a publicly traded company, has appointed Jacopo Leonardi as Executive Vice President and President, Immunology.
An immediate priority for Leonardi and the division will be to advance Baxalta's leading position in immunology with the successful launch of HYQVIA [Immune Globulin Infusion 10% (human) with Recombinant Human Hyaluronidase] for the treatment of adults with primary immunodeficiency.
Baxalta specialises in developing and manufacturing a variety of plasma-based therapies for rare diseases and recently acquired a novel technology platform for autoimmune and allergic diseases with the acquisition of German biopharmaceutical company SuppreMol in March for US$225m.
Prior to Baxalta's establishment as an independent company, Leonardi held progressive roles of responsibility within Baxter BioScience, serving as the Regional Head of North American Haematology, Vice President of US Sales and Marketing for BioTherapeutics and General Manager for US Haemophilia.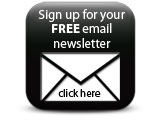 Before joining Baxter in 2009, Leonardi spent nearly 15 years in development and leadership roles in technical service, sales, global new product development and US brand management at Unilever, Eli Lilly and Johnson & Johnson.
Companies