Baxter appoints Jean-Luc Butel as president, international
He takes up the role on 20 February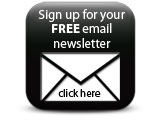 Jean-Luc Butel takes over as corporate vice president and president, international at Baxter International on 20 February.

Butel will be responsible for leading the company's international operations. Most recently, he was executive vice president and group president, international, at Medtronic.

'Geographic expansion continues to be a key growth driver for Baxter,' said Robert Parkinson, chairman and chief executive.

'Jean-Luc brings significant international expertise to Baxter, and he will be a tremendous asset to the company in his new role leading our international business.'

Butel held a variety of senior management positions at Medtronic from 2003, including leading the company's international business operations and the Asia Pacific region. Prior to this, he spent 13 years with Johnson & Johnson and eight years with Becton Dickinson, including general manager of the Microbiology business in Japan, president of Japan and president of Worldwide Consumer Healthcare.


Companies