Baxter appoints Ludwig Hantson as president, International
Hantson joins the US-based firm from Novartis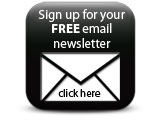 Ludwig Hantson assumes the role of president, international at Baxter International on 3 May. Most recently, he was chief executive, Pharma North America at Novartis.

Hantson will be responsible for leading the company's international operations.

'Geographic expansion continues to be a key growth driver for Baxter,' said Baxter chairman and ceo Robert Parkinson. 'Our global presence and the strength of our local and regional organisations position us to meet the ever increasing demand for healthcare worldwide.'

Hantson has held a variety of senior management positions at Novartis since 2001, including leading the company's specialist pharmaceuticals unit in the US and European pharmaceuticals operations. Prior to Novartis, he spent 13 years at Janssen Pharmaceutica in marketing and clinical r&d roles.

Baxter International Inc, through its subsidiaries, manufactures drugs for haemophilia, immune disorders, infectious diseases, kidney disease, trauma, and other chronic and acute medical conditions.


Companies