Benitec progresses hepatitis C therapeutic towards the clinic
Ingredients | Research | Regulatory
HCV clinical trial application submitted to Recombinant DNA Advisory Committee
Tacere Therapeutics, US subsidiary of the Australian RNAi-based therapeutics company Benitec Biopharma, has submitted an application to the US National Institutes of Health's Recombinant DNA Advisory Committee (RAC).
The RAC submission document comprises the full clinical trial protocol for its first-in-man ddRNAi-based therapeutic (TT-034) for hepatitis C virus (HCV) infection, as well as the safety and toxicology data and responses to questions concerning the objective and rationale for the proposed trial. Most of this material will be utilised in the subsequent US Food and Drug Administration (FDA) Investigational New Drug (IND) application for TT-034.
The RAC review, a required step for a product that involves gene therapy vectors before a clinical trial can be initiated, is expected to be part of the next RAC meeting in June 2013.
David Suhy, Tacere's US-based, Senior Vice President of R&D said: 'Completing this submission is an important step in moving TT-034 into the clinic. We look forward to receiving the Committee's recommendations and then moving ahead with an IND and initiating the clinical trial for TT-034 this year. It has been very gratifying to oversee the development of a first-in-class therapeutic from concept to the clinic.'
TT-034 is a potentially transformative therapeutic that is intended to provide a 'one-shot-cure' for hepatitis C with a single injection. Preclinical studies have shown that the vector used to deliver TT-034 specifically targets liver cells where it transfects almost every cell without causing toxic effects. TT-034 is designed to prevent development of viral resistance (a major problem for most hepatitis C drugs) by simultaneously silencing three separate highly conserved regions on the virus genome. Studies have demonstrated that a single treatment of TT-034 is active out to 180 days (the duration of the studies).
Benitec says its new technology platform can permanently shut down genes associated with a range of illnesses. Scientific advisor Doctor Mick Graham describes the company's platform technology as a new way of thinking about developing drugs.
'Conventional drugs target proteins and often inactivate those. Our strategy is to go a step up and degrade RNA's that are associated with the production of that protein,' he said.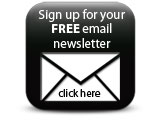 The trial on HVC comes after almost 15 years of work on the technology. Also in the pipeline are trials for chronic pain and drug resistant lung cancer.
Companies