BerGenBio appoints interim Chief Medical Officer
Clinical-stage biopharmaceutical company BerGenBio ASA has appointed Alan Barge MD as Interim Chief Medical Officer and member of the leadership team.
The company has also announced further senior organisational changes and a strengthening of its clinical operations as it prepares for the intended advancement of its lead candidate bemcentinib into the next stages of clinical development.
Dr Barge is a board-certified oncologist and haematologist, with more than 25 years of experience in cancer drug development, spent primarily at AstraZeneca and Amgen. He spent over 12 years at AstraZeneca, where he was VP and Head Oncology and Infection, during which time he was responsible for the development of Iressa (gefitinib) for non-small cell lung cancer (NSCLC) and the translational research that resulted in the successful personalised medicine strategy for AZ. Prior to AZ, Dr Barge was European and Global Medical Director at Amgen, at which he was responsible for European approval and label extensions for several of Amgen's cancer therapies. More recently, Dr Barge has been actively involved in the biotech sector in both CMO and non-executive positions, including CMO of Carrick Therapeutics (UK and Ireland) and SVP Oncology at ASLAN Pharmaceuticals (Singapore).
Dr Barge will work as part of BerGenBio's leadership team on an interim basis until a permanent CMO is appointed.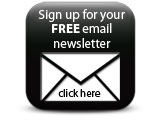 In addition, BerGenBio announces the promotion of Dr Anthony Brown to Chief Scientific Officer from Director of Research, succeeding BerGenBio co-founder Professor James Lorens, who becomes a Senior Scientific Advisor to the Company. Murray Yule, BerGenBio's Clinical Development Officer, will leave the Company with effect from 30 November 2018. Further, as noted during the Company's Q3 2018 results presentation, Dr Tone Bjaaland has recently been appointed as Director of Clinical Operations (25 years' experience in clinical research) and further strengthens the team.
Companies