Bete makes key appointment
New marketing manager will grow spraying nozzles and systems business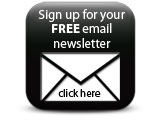 Bete, a UK-based distributor of standard and custom-designed spraying nozzles and systems for industrial applications has appointed Ivan Zytynski as marketing manager.

Zytynski brings to the company 10 years of experience in selling IT networks and hosting services with a major service provider.

His role at Bete will be to grow the business by developing and implementing a new marketing strategy, exploring new markets for Bete's products, as well as adding products to its portfolio.


Companies