BioAscent appoints two Associate Directors
Dr Angelo Pugliese and Dr McArthur will be working as Associate Director of in silico discovery and data analysis, and Associate Director of medicinal chemistry respectively
BioAscent has appointed Dr Angelo Pugliese as Associate Director of in silico discovery and data analysis to lead the company's computational chemistry service. As well as enhanced computational chemistry capabilities, the company has strengthened its medicinal chemistry team with the appointment of Dr Duncan McArthur as Associate Director.
Computational chemistry, molecular modelling, CADD (computer-aided drug design), cheminformatics and data analysis applications help reduce R&D costs and time and add valuable scientific insights. BioAscent's computational designers can, for example, run virtual screenings of billions of compounds in a ligand-based fashion, and millions of compounds in a structure-based fashion, the company says.
Headed by Dr Pugliese, a computational chemist with more than 15 years of experience working across different organisations, and co-author on more than 30 publications, the team works in concert with BioAscent's medicinal chemistry and biosciences groups, applying computational methodologies with the aim of driving successful drug discovery projects for customers.
The recently appointed Associate Director medicinal chemistry, Dr McArthur, has worked in the pharmaceutical and not-for-profit sectors for more than 18 years. With expertise in oncology and other therapeutic areas, working in both lead finding and lead optimisation project teams, Dr McArthur is expert in fragment-based hit finding strategies and developing HTS campaigns.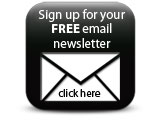 Paul Smith, BioAscent's CEO, said: "Access to state-of-the-art equipment and facilities is one aspect that sets us apart, however it's the calibre of our scientific team that's the real basis of our success, especially with innovative and virtual biotechs. Which is why we've moved to appoint senior scientists with the expertise of Angelo and Duncan. They join a team of over 50, dedicated to delivering successful drug discovery projects efficiently and cost-effectively for our clients."
Companies