BioIndustry Association appoints new chief executive
Steve Bates will take up the role on 2 July
Steve Bates
The new chief executive of the UK's BioIndustry Association is Steve Bates, who has worked both in biotech and the UK government for 15 years.
Bates was senior director of External Affairs and Market Access at Genzyme UK and Ireland, where he worked on setting up the Office for Life Science and was a member of the BIA's Communications Advisory Committee. Prior to joining the industry he was special advisor to John Reid MP when Reid was Home Secretary, Secretary of State for Health, Northern Ireland Secretary and Defence Secretary.
Tim Edwards, BIA chairman, said: 'We are delighted that Steve is joining the BIA. I am certain that his experience in the bioscience sector and within government will prove to be invaluable. Steve will work with BIA members to engage government on our policy initiatives, such as the Citizens Innovation Fund, and to ensure that the Government delivers on the Strategy for UK Life Sciences.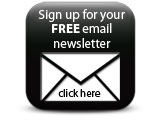 'I would also like to express the BIA's gratitude to Glyn Edwards for his contribution to the BIA as interim chief executive.'
Companies