BioStorage Technologies adds sample preparation services to European operations
Maximises samples for clinical research and development activities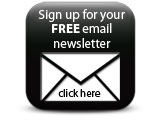 BioStorage Technologies, a provider of sample management solutions for the bioscience industry headquartered in Indianapolis, US, has expanded its European operations to include sample preparation services.

The new services offered at its site near Frankfurt, Germany include sample aliquoting, nucleic acid extraction and verification, as well as PBMC (Peripheral Blood Mononuclear Cells) processing.

With the new services, the company can provide a sample renewal and preparation process that maximises samples for clinical research and development activities.

BioStorage Technologies tests processed samples with its proprietary tracking and inventory management system, ISISS, to identify aliquots of blood and/or DNA products.

Sample preparation supports the storage of visible sample assets and enables researchers to understand the integrity level of samples in storage, the company said.

Russ Hager, senior director of global biorepository operations at BioStorage Technologies, said it is essential for researchers to know the quality of their samples prior to storage in order to preserve its integrity throughout its life-cycle.

'By offering sample preparation at our European facility, our customers can be positive their stored samples are truly renewable resources that may lead to a future discovery of drugs or treatments,' he added.

All sample preparation services will be supported by automated liquid handling technology to ensure the accuracy and precision needed for high-throughput testing and screening.


Companies