Biologics industry to grow 9.3% between 2009 and 2016
CMOs will be used for most processes in the sector, says GBI Research report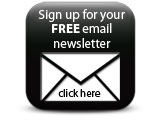 The biologics industry is expected to grow by 9.3% between 2009 and 2016, according to analysis by US business intelligence provider GBI Research.

Since its emergence in the 1970s, the biologics industry has grown to reach approximately US$128bn in 2009. It had a year-on-year average growth rate of around 11.5% from 2007 to 2009, which is significantly higher than the pharmaceutical industry's growth rate of 6% in the same period.

According to the report, Manufacturing of biologics - increasing demand for monoclonal antibodies and recombinant proteins drives increases in capacities and innovative production technologies, CMOs will be used for most of the processes in the biologics industry, with capacity expansions planned by Lonza and Boehringer Ingelheim indicating the future prospects of the sector.

Several players from emerging countries such as India, China and Singapore are also entering the market.

GBI Research suggests that the CMO biologics market is set to grow at a CAGR of 13.4% between 2009 and 2016, which is faster than the overall CMO market. The market shares of CMOs in developed countries are expected to decline due to the high cost of operations and development taking place in emerging markets. Emerging markets' share is expected to more than double by 2013 and to triple by 2016.

Biologics manufacturing is expected to grow in the near future, although capacity in the industry currently outstrips production. GBI Research says the major reasons for this are the low capacity utilisation rate and low demand.


Companies