Biomay manufacturing facility continues on schedule
The building itself is planned to be completed in September 2021, followed by manufacturing equipment and process utilities, aimed to be installed by Q3 2021
Construction work on Biomay's headquarters and biotech manufacturing facility in Aspern Seestadt, Vienna, is progressing on schedule, the company says. Seven months after the groundbreaking ceremony in September 2020, the building shell has now been completed. The company is now focusing activities on the interior works and the installation of the complex heat, ventilation and air conditioning (HVAC) and utility systems.
Dr Hans Huber, CEO of Biomay said: "We are delighted and impressed to witness the rapid and timely progress of our building project. Internal and external engineering teams and the construction workers are doing an excellent job. It is a pleasure to see how all the team members are working together effectively in a concerted effort to meet Biomay's goals in terms of schedule, quality and budget. Seeing the satisfying progress, we are highly confident that the remaining half of the project will stay on track as well."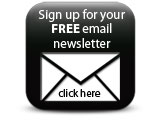 The building itself is planned to be completed in September 2021, followed by manufacturing equipment and process utilities, aimed to be installed by Q3 2021. Biomay says it plans to move to the site at the end of this year. After commissioning and qualification, the company will start up manufacturing operations for its clients in Q1 2022.
Companies