Bionomics strengthens management team
Appoints Tony Colasin as US-based Chief Business Officer
Bionomics, an Australian biopharmaceutical company focused on the development of therapeutics for the treatment of diseases of the central nervous system (CNS) and cancer, has appointed Tony Colasin as Chief Business Officer. Based in San Diego, California, US, Colasin will lead corporate development including business development and strategic opportunities.
Colasin brings over 20 years of experience in senior business development, product commercialisation, and corporate finance roles at major biopharmaceutical companies to Bionomics. He joins the firm from Ironwood Pharmaceuticals, where was Vice President of Corporate Development and responsible for strategy and oversight of in-licensing, and mergers and acquisitions.
Prior to this he was Senior Director of Business Development for ICOS Corporation for six years and before that, he held positions at Amgen in various marketing, corporate finance and corporate development roles.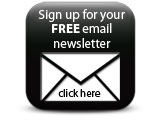 'I am very much looking forward to working with the Bionomics team to grow the company and its strategic footprint in the US and worldwide,' said Colasin. 'I see tremendous opportunity for both our CNS and cancer pipelines, especially our lead programmes BNC210 for anxiety and depression, and BNC101 targeting cancer stem cells.'
Companies