Biotage launches ACI (Accelerated Chromatographic Isolation)
Faster and more economical way to isolate pure compounds
Biotage, a Sweden-based supplier of solutions and technology for analytical, medicinal and peptide chemistry, has launched ACI (Accelerated Chromatographic Isolation), a development that converts simple flash purification into a faster and more economical way to isolate pure compounds.
Biotage believes that ACI will radically improve the efficiency of the laboratory, embracing the latest developments in purification technology to guide chemists towards improved chromatography. With running costs a concern in most laboratories, ACI reduces traditional purification from more than 15 minutes to five; a 250mg scale laboratory scale experiment can now be purified in less than three minutes on a 10g column with an ACI enabled Biotage Isolera flash purification system, the company says.
'There is nothing out there that comes close to this system,' says Sunil Rana, Global Product Manager at Biotage. 'Chemists will now have freedom to work on other things while they let their ACI system do the purification. It is fully automated, reliable and lightning fast.'
Biotage Isolera systems already recommend cartridges based on the sample size and programmed TLC data; they work out the best solvent gradient based on compound, and provide real time indication of eluting compounds, using UV, ELSD or mass detection. They subtract signal baselines automatically, so chemists can be confident that the correct fractions are collected.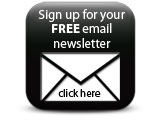 ACI radically improves this, working seamlessly with the Biotage Isolera system, the simple wizard quickly guides chemists through the system, which is beneficial for new users or those whose expertise or priorities lie in synthesis rather than purification. Existing Biotage Isolera systems can be upgraded to ACI systems, and ACI will be supplied as standard on all new production systems.
Companies