Biotoscana to buy United Medical
Expands commercial presence in Brazil and creates a leading regional speciality pharmaceutical company in South America
Grupo Biotoscana, a pharmaceutical company based in Bogotá, Colombia, and majority owned by private equity investors Advent International and Essex Woodlands, is to buy United Medical, a group of pharmaceutical companies based in São Paulo, Brazil.
The firm says the deal will to create a leading speciality pharmaceutical company in South America. Financial terms have not been disclosed.
The acquisition will broaden Biotoscana's portfolio of innovative licensed products as well as its geographic sales and marketing capabilities.
United Medical is focused on the critical care market in Brazil and partners several large biotechnology and pharmaceutical companies, including Gilead Sciences.
The combined company will focus on critical and speciality care, oncology, haematology, hospital-based products, orphan drugs, pain and gastroenterology, and will have a commercial presence in Brazil, Colombia, Argentina, Chile, Peru and Ecuador. It will have a sales team of more than 225 people and sales of approximately US$200m.
'The acquisition of United Medical solidifies our position as a pan-Latin American pharmaceutical company focused on commercialising innovative products that serve significant unmet needs,' said Juan Camilo Palacio, Chief Executive of Biotoscana.
'United Medical has a strong commercial presence in the Brazilian speciality pharmaceutical market and a complementary product portfolio, which will strengthen our position in the region.'
The Latin American pharmaceutical market is one of the fastest-growing markets of its kind in the world. With a combined population of more than 600 million, a rapidly growing middle class and universal healthcare coverage in most countries, the 2013 pharmaceutical market of nearly $70bn is expected to experience double-digit growth over the next decade.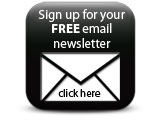 The deal, which is subject to customary closing conditions, including Brazilian antitrust regulatory approval, is expected to close in the first quarter of 2014.
Companies