Black Friday 2018 - 23 November - Special Offer for Pharma Training
Get 50 percent off NSF's pharma eLearning and £100 off selected 2019 pharma training workshops this Black Friday
Get 50 percent off NSF's pharma eLearning and £100 off selected 2019 pharma training workshops this Black Friday! Register online and use the code BLACKFRIDAY at checkout. Offer can only be used on Friday, 23 November 2018.
Pharma eLearning
Choose from NSF's range of pharma eLearning sessions, including:
GMP for Engineers
GxP Inspection Management Lifecycle
Human Error Prevention: Best Practices from Industry
Microbiology: The Basics
Pharmaceutical EU Legislation Update
Self-Inspections – How to Make Them Add Value to Your Organisation
Visit our online learning portal to register and benefit from this 50 percent discount.
2019 Pharma Training Workshops
Choose from our selection of unique short, focussed and interactive workshops:
Regulatory Affairs for QA: Marketing Authorisations – 20 March, Manchester, UK
Regulatory Affairs for QA: Variations – 21 March, Manchester, UK
Introduction to Validation – 2 April, York, UK
Cleaning Validation – 3 April, York, UK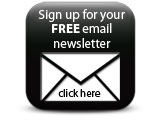 Register for any of the pharma training workshops online!