Blockchain payment token for scientist and institution collaboration
Peerwith, the peer-to-peer marketplace for scientists, has announced the launch of PeerScienceCoin
PeerScienceCoin (PSC) is a secure, blockchain-based payment token, which has been initially launched on the Peerwith marketplace, with planned future expansion to other platforms and systems.
The launch will increase the efficiency, reliability and convenience of the Peerwith platform, as well as hold value for the wider researcher services ecosystem and help solve current problems around (micro)payments in academia.
Ivo Verbeek, cofounder and Director of Peerwith, said: "The launch of PeerScienceCoin marks a significant step forward in our development as a company. We expect PSC to become the primary payment tender on the Peerwith marketplace, increasing speed, efficiency and security of business deals, with automatic payments taking place after successful delivery of services. We are excited to see the platform grow and evolve following the introduction of PSC."
PSC will enable the differentiation between parties paying for a service and parties consuming a service on the Peerwith platform. Academic institutions and funders frequently finance services used by researchers, leading to complex and inefficient processes surrounding payments and reimbursements.
PSC enables parties to buy tokens upfront, which can then be used by researchers on the platform. PSC will simplify budgeting for clients, allowing real-time overviews of spend and remaining budget.
Moreover, PSC will increase the efficiency of the marketplace, enabling the users to manage microprojects and micropayments with reduced transaction costs and no minimum fee. PSC also removes issues surrounding payments made in foreign currencies.
Furthermore, PSC will be used as a science token within the broader researcher services ecosystem, enabling publishers and academic institutions to reward researchers with tokens for use on the Peerwith platform. Looking ahead, there is potential to integrate the token into other areas where (micro)payments are used by researchers, for example, for article processing charges (APCs) payments.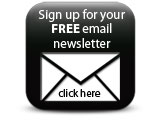 A pre-sales phase for PSC will be executed shortly. This will not be an exercise to raise money for the Peerwith business; a Crowdfunding campaign is already underway with this intention.
Companies