Boehringer Ingelheim signs deal with Zealand Pharma
The companies will develop diabetes and obesity treatments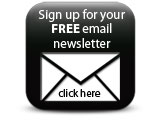 Boehringer Ingelheim has 
won global rights to Zealand Pharma's diabetes and obesity treatments.

The German pharmaceutical firm's agreement with Zealand Pharma gives it global development and commercialisation rights to ZP2929, Zealand Pharma's lead glucagon/GLP-1 dual agonist drug candidate.

Zealand Pharma will conduct the first Phase I study with ZP2929, supported by research, development and commercialisation funding from Boehringer Ingelheim.

During the first two years of the collaboration, Zealand Pharma will receive milestone and other payments of up to €41m including research funding of €4m.

The two companies will focus on the characterisation, identification and development of additional glucagon/GLP-1 dual agonists for the exploration of new indications, formulations and delivery systems.

Boehringer Ingelheim's corporate senior vice president, Medicine, Prof Dr Klaus Dugi, said this 'very interesting compound' complements Boehringer Ingelheim's pipeline in diabetes and metabolic diseases very well.

The US FDA has recently approved Boehringer Ingelheim's first diabetes treatment, the oral DPP-4 inhibitor Tradjenta (linagliptin), co-marketed with Eli Lilly.

'We are therefore pleased to bundle our r&d experience with Zealand Pharma for further projects in diabetes and obesity,' added Dugi.


Companies