Bosch Packaging Technology to build second plant in China
The German packaging machine specialist will invest €17m in a plant in Chengdu
Bosch Packaging Technology intends to build a second production facility in Chengdu, Pujiang, China to expand its footprint in the region.

The German firm will invest €17m in the plant, which will be built on a site of 66,000m2. It will start operation at the beginning of next year in a leased production hall. Construction work for the new plant will start in 2014.

The first expansion phase will be completed in 2015 when a building of 13,500m2 will be ready for occupation. The production area will occupy 7,200m2.

Bosch says by 2015 the plant in Chengdu will employ 300 people. It will enable the firm to provide packaging machines of medium output capacity to the pharma, food and confectionery sectors.

Bosch currently employs around 400 people at its site in Hangzhou and expects 2011 sales of around b85m in the Chinese market from products manufactured either locally or in predominantly European Bosch factories.

Friedbert Klefenz, president of Bosch Packaging Technology, said the firm had continuously expanded its sales in China over the past 10 years.

'Considering the enormous growth of the Chinese market we will use the new location in Chengdu to create additional capacities, as our existing facility in Hangzhou will reach its limit within the next two years,' he said.

Bosch has decided to invest to a greater extent in the Western and middle regions of China and the Chengdu plant's land area is twice the size of the existing location in Hangzhou.

Walter Haecki, general manager of the Chinese facilities, has been awarded Honorary Citizenship of Pujiang county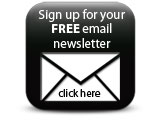 'As China's largest production centre of packaging machines is currently developed in Chengdu we have consciously chosen the location for our new production site as well,' said Walter Häcki, general manager of Bosch Packaging Technology's Chinese production facilities.

'The region also provides good technical colleges and universities which are essential for the recruitment of qualified staff in the future.'

Following the signing of the agreement to build the plant in Chengdu, Häcki became the first foreign Honorary Citizen of Pujiang county.


Companies