Bosch inaugurates new plant in Goa, India
Aims to double production capacity and add 30 new employees at the plant over the next three years
Friedbert Klefenz: The new plant will consolidate our leading position in the Indian and international markets. Photo: Bosch
Bosch Packaging Technology India has inaugurated its new manufacturing facility at Verna, Goa, India.
The German firm has invested Rs 34 crores (about €5m) to build the new plant on a plot of 33,000m2 to expand capacity and meet the increasing demand of India's fast growing packaging market as well as international markets.
Bosch aims to double its production capacity in India from 200 to 400 machines over the next three years. At the same time it also plans to increase the number of employees at the plant from 130 to 160.
Speaking on the development, V K Viswanathan, managing director of Bosch Ltd and president of Bosch Group in India, said: 'Bosch sees India and the South Asia region as a high potential market for packaging technology particularly in the pharmaceuticals and foods segments.
'This state-of-the-art manufacturing facility in Goa will meet the growing needs of the region through appropriate products and packaging solutions. The new facility will also generate good growth and employment opportunities for the people of Goa.'
Bosch Packaging Technology India began its operations in Verna from a leased location in 2007.
From a turnover of €400,000 in 2000, Bosch Ltd has grown with a 33.6% CAGR and reported sales of around €10m in 2011. It aims to increase this to €15m in the next few years.
Bosch Packaging Technology in India designs, develops, manufactures and markets form, fill and seal machines for flexible bag packaging, flow wrapping machines for confectionery and food applications as well as filling and closing machines for liquid pharmaceuticals.
To date the firm has sold more than 1,200 packaging machines to leading names in the pharmaceutical, food and confectionery industries in India and international markets.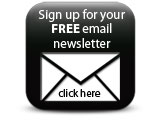 Friedbert Klefenz, president of Bosch Packaging Technology Germany, said: 'This new facility will bring our new global offerings to India. It will also contribute greatly in pursuing our future plans and consolidating our leadership position in the Indian and international markets.'
Companies