Bosch redesigns capsule filling machines
Offers GKF 702 for small batches and the high performance GKF 2500
The flexible GKF 702 capsule filling machine is suitable for all standard filling techniques
Bosch Packaging Technology demonstrates its expertise in capsule filling machines with the GKF 702 for small and medium-sized batches, and the high-performance GKF 2500 equipped with a micro dosing station for filling quantities of less than 30 milligrams.
The Waiblingen, Germany based firm says the GKF 702 offers the same flexibility and user-friendly operation as the GKF 701, which has been on the market for the past nine years. The new unit, with improved ergonomics and accessibility, can be used in the lab for very small batches. Parameters required in future production operations can be simulated and defined, making it possible to fill very small batches for pharmaceutical or clinical purposes under realistic production conditions.
Micro dosing of powders is used on the high-performance GKF 2500, which is suitable for all standard filling techniques. The portfolio has also been enhanced to include dosator technology.
The GKF 2500 is suitable for processing inhalation products within filling ranges of 2–30 milligrams
For laboratory applications, Bosch developed the 'mini-bowl' for small product batches ranging from 100 to 300 millilitres to ensure a higher powder yield. This provides a cost-effective filling solution that is suitable for expensive powders or limited availability during the development phase.
The pellet station enables gentle and precise filling of pellets and can be used with other stations for combination products.
The liquid station is suitable for thixotropic and hydrophilic liquids that can also be temperature controlled during the filling process. Powder filling is conducted with the proven filling/stamping station.
The 'slide-gate' system featured on the 1400/2500 series machines is now available for the GKF 702 filling station. This significantly increases batch yield and enables filling of free-flowing granules and pellets, the firm says. It also increases product flexibility since powder and pellets can be filled on the same station.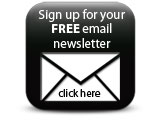 The modular, flexible filling station can also be used for hard-to-fill products. Adjustments can be made as necessary during the filling process without removing the filling roller. This saves time and reduces waste.
Companies