Brother completes acquisition of Domino Printing Sciences
The companies will be working closely together on natural growth opportunities, as well as exploring collaborative possibilities to develop new products
Nigel Bond, CEO of Domino Printing Sciences
Brother Industries has formally completed the acquisition of Domino Printing Sciences, having met all the conditions of the offer announced on 11 March 2015.
Domino has established a global reputation for the development and manufacture of high quality coding, marking and printing equipment, as well as the supply of aftermarket products and customer services. Brother cited the strength of Domino's customer base across its coding and marking business, and its desire to develop the scope and coverage of the digital printing sector as key reasons for the acquisition.
Trading in the Domino Shares on the London Stock Exchange's market for listed securities and the listing of the Domino Shares on the Official List were each cancelled with effect from 8.00am (London time) on 12 June 2015. All financial results will be consolidated into Brother Industries moving forward. The Domino brand and management structure will remain unaltered, with Domino Printing Sciences operating as an autonomous division within Brother Industries.
'Brother respects and values Domino's brand equity, technologies and strategic vision for the business and the markets it serves. As such, the companies will be working closely together on natural growth opportunities, as well as explore collaborative possibilities to develop new products,' said Nigel Bond, CEO of Domino Printing Sciences.
'This is a very exciting time for Domino and the acquisition gives the business a solid foundation for the future. Domino will be able to leverage Brother's size, manufacturing and R&D facilities, and sales networks to expand its global reach. For Brother, Domino will bring opportunities in new market sectors, as well as a strong customer base built on long term relationships.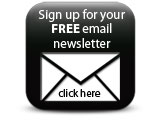 'Brother and Domino share the same values, including a robust commitment to R&D and reputation for quality and service, and we look forward to the successful results this union will yield.'
Companies