Buerkert GB hits half a century
Fifty years since it was founded, Bürkert GB continues to deliver the latest technology in fluid control to its customers
On 18 December 1964 Bürkert GB was founded. Originally based in Ascot, since then the company has seen the development of many innovations in fluid control as well as several locations for the main offices, which are now based in Cirencester. Now, 50 years on, Bürkert GB is delivering the latest technology in fluid control to its customers.
Bürkert GB has developed a team of experienced and dedicated staff who provide a complete range of skills that allows potential customers to achieve their goals when it comes to managing and controlling fluidic systems. The technical expertise combined with knowledge of a huge number of applications, allows Bürkert GB staff to ensure that the most suitable design is assembled and installed correctly.
Bürkert GB has developed a team of experienced and dedicated staff
The team, led by Neil Saunders, is based at modern premises in Cirencester that offer warehousing to ensure excellent stock availability and a superb training centre where many free courses are held for those looking to improve their knowledge. In addition there is a well equipped workshop area where localised systems are developed and built.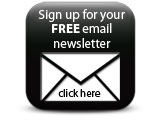 Bürkert GB is supported by the global Bürkert team, which employs more than 2,500 people worldwide and is continuously developing more reliable and more cost-effective fluid control solutions as well as developing innovative technologies such as Robolux.
Featured Companies