Burkert Technical Training to provide local solutions for 2014
Burkert Fluid Control Systems, a leading specialist manufacturer of control and measuring systems for fluids and gases, is aiming to offer more on-site training courses to those involved in the process control industry
Bürkert Fluid Control Systems, a leading specialist manufacturer of control and measuring systems for fluids and gases, is aiming to offer more on-site training courses to those involved in the process control industry. In a bid to reduce travelling distances for the trainees, Bürkert is increasing the number of trainers available to carry out training at a customer's premises.
The courses provide theory based learning, backed up with practical applications, for a hands-on approach
The popular courses on Steam and Sensors are being run at the company's new headquarters in Cirencester, UK. The Steam training course will be running in March and November, with only a few places left on the Sensors course which is being held in February. Other courses are available and can be tailored to suit the particular requirements of an individual customer.
The courses provide theory based learning, backed up with practical applications, for a hands-on approach. Bürkert use examples and case study materials throughout the courses to highlight typical applications, all delivered by its industry experienced staff.
This year the company is offering existing clients and distributors the opportunity to have bespoke training courses conducted on their premises to ensure that design engineers, process engineers and maintenance engineers all have full access to training on site.
Bürkert aims to provide information on the real physics of batching, cleaning and sterilising, water producing and distributing, filling, heating, cooling, separating, fermenting, distilling, or evaporating, where engineers can share experience in complete control loops for flow, conductivity, pH, temperature, pressure, and level.
We have increased our knowledge of steam and hygienic systems, brought practical information back which has now been successfully implemented, and has enabled us to drive health and safety forward in this field – Nick Doughty, Hall & Woodhouse Limited Site Manager
'We are passionate about sharing knowledge and our training programmes are designed to deliver the greatest benefit and education to those who attend. Our training is based firmly on the knowledge and experience we exercise on a daily basis. Our course structure is well established and it is delivered in a comfortable and professional manner,' commented course co-ordinator and Marketing Manager Helen Christopher.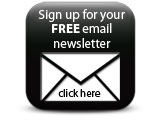 The training courses are modular and are independent of each other so people can attend any or all of the courses. All courses are free to attend with lunch and refreshments included throughout the day. 'One of the reasons we decided not to charge for training is that it removes a barrier preventing people from attending. Delegates' expectations are generally surpassed after each course, so much so that most training requests are from word of mouth referrals,' said Christopher.
Featured Companies