Burkert to exhibit at Sensors + Systems
Will show fluid control and flow products and provide seminars
Global fluid control specialist Bürkert is showing its Element hygienic and process control products at the new Sensors + Systems show (formerly Instrumentation) at Farnborough, Hampshire in the UK on 14–15 September.

In addition, the company will take part in the exhibition's workshop and seminar programme.

The company is showing the Elements range at Sensors + Systems in September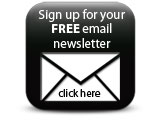 The varied programme of free workshops and seminars at Sensors + Systems is designed to be relevant to today's industry issues regarding process measurement and control.

At 3pm on Thursday 15 September, Bürkert's Global Gas Handling Segment Manager, Dr Jan Schlander, will deliver a talk about flow sensors for gases based on the thermal measurement principle. Everyone is invited, so please come along to meet him and hear what he has to say.

Registration details are available at www.sensorsandsystems.co.uk

Bürkert's stand C6 at Sensors + Systems will feature the company's latest products for achieving higher performance, accuracy and reliability in hygienic processing and general process control applications. Principal among the exhibits is the stainless steel Element clean line system.

The Element system sets a higher benchmark in process measurement and control. It provides a complete systems approach, linking clean line valves, sensors, positioners and valve actuators in a simple architecture to solve total control loop processes. With unlimited modularity, Element saves processing time by offering total control solutions for media from slurries to steam, and from de-ionised water to hydrochloric acid.

Element provides a modular programme of process control products that combine to deliver solutions to specific process requirements, whether they be in environmentally aggressive or hygienic areas.

The products include valves for on/off and modulating control, and sensors for pH/ORP, conductivity and level; plus digital positioners, control heads and actuators, all of which are designed for valve mounting, delivering maximum space saving and performance.

Bürkert is also planning to show Type 8711 mass flow controller (MFC) for gases at Sensors + Systems. The Type 8711 offers the crucial benefits of high accuracy and reproducibility for nominal flow rates, from 20mlN/min to 80 lN/min (N2). Key to this performance is the CMOSens technology integrated into 8711 MFC. This operates according to a thermal principle that has the advantage of delivering the mass flow without any corrections for the required pressure or temperature. The actual flow rate is detected by a sensor embedded in the wall of a specifically designed bypass channel, into which a small part of the total gas stream is diverted, ensuring laminar flow conditions.

The sensor element, a CMOS chip, contains a heating resistor and two temperature sensors (thermopiles), which are arranged symmetrically upstream and downstream of the heater. The differential voltage of the thermopiles is a measure of the mass flow rate passing this bypass channel; the calibration procedure employed ensuring a unique assignment of the sensor signal to the total flow rate passing the device.

Bürkert provides bespoke versions of the MFC to meet specific customer requirements. In one recent project, the company delivered the first prototype of a bespoke MFC design to the customer just nine days after the initial customer visit.

The project was a plasma machine for surgical use. Bürkert became involved due to lack of consistency in settling times from one MFC to another and the ramifications this had on the correct operation of the plasma machine.

For the system to work properly, the MFC first had to provide the high pressure/high flow rate required to ignite the plasma, and then ramp down to tenths of slpm. It was important that there was no over-shoot otherwise the plasma beam was lost.

Bürkert's brief was to provide an MFC that would avoid this problem, controlling the extremely low flow rates with a repeatable accuracy of +/-0.01slpm. In addition, other elements of the specification required that the MFC should be suitable for use in EMC noisy environments; that each MFC should be stable between 25–40°C; and that manufacturing tolerances should ensure each MFC had the same settling time.


Featured Companies