Business on the up
The annual SOCMA business outlook survey, published in the run-up to Informex 2007, finds positive signs despite high energy prices and growing Asian competition
The annual SOCMA business outlook survey, published in the run-up to Informex 2007, finds positive signs despite high energy prices and growing Asian competition
The current outlook for the chemical industry in the US remains positive, with a high number of businesses enjoying increased current sales and expected sales through 2007.
According to the fourth Annual Business Outlook Survey conducted among its members in September 2006 by the Synthetic Organic Chemical Manufacturers Association (SOCMA), 53% of respondents now rate the current business conditions for their products and services as excellent or very good, compared with only 41% in 2005. On the other hand, some businesses are clearly still struggling: 18% rated conditions as fair or poor - up slightly on last year's 14% but well below the 37% recorded in 2004.
This trend was reflected in the sales figures: 79% of SOCMA members who responded said their sales had increased, and only 13% saw a decrease. Last year the figures were 74% and 20% respectively.
As last year, the high price of oil and natural gas, as well as competition from emerging markets, particularly China, continue to be major concerns. Almost half of all respondents (44%) said energy costs had a high impact on the chemical sector during the previous calendar year and 38% felt that competition from emerging markets was a serious problem.
More companies viewed these two factors were viewed as having a more major impact than the state of the overall chemical industry (30%), the US economy (26%) or the world economy (26%). Nor is any easing of conditions expected - energy prices and emerging market competition were both ranked as having the greatest impact going forward into 2007.
The rate of mergers and acquisitions seems to be slowing down. Only 6% of respondents said their company was purchased or part of a merger or acquisition with another chemical company during 2005 - down from 10% last year and 26% in the 2004 survey. Similarly, the number of strategic alliances was also down, affecting only 11% of companies in 2006, compared with 21% and 53% in the previous two years.
Going forward, only 7% of respondents said they have actual plans or are very likely to reduce capacity over the next three years, unchanged from last year but well down on 2004's 29%. But a large proportion thought it very likely (30%) or somewhat likely (60%) that significant consolidation would occur among custom manufacturers over the next three years. In 2005, 47% thought it very likely and 45% somewhat likely. Consolidation continues to be more likely to come about through alliances and partnerships, than mergers or acquisitions.
As in 2005, the top three strategies by which companies are looking to achieve profit growth are the introduction of new products, process improvements and the offering of a broader process technology base. Spending on r&d also looks set to increase, with 11% of respondents expecting to spend more than 15% of sales turnover on r&d in 2007, up from 5% in the 2005 survey. Similarly the proportion expecting to spend between 10% and 15% rose from 8% to 11%.
However, capital investment on equipment was likely to remain fairly constant with 44% of companies again saying they had actual plans in place.
Outsourcing by customers is seen as a growing trend for 2007, with 71% of respondents expecting a higher number of projects to be outsourced. Only 5% see outsourcing levels falling, while 25% expect no change.
Views on emerging markets remain consistent with results from 2005, with emerging markets continuing to hold about 22% - 25% of the market share. However, this proportion is expected to rise to more than 28% by the end of next year. China remains the market showing the greatest growth and is anticipated to remain on top through 2007, followed by India, Eastern Europe and Latin America.
But the product quality offered by emerging market suppliers is rated lower than last year. Only 2% of respondents felt that quality was better than that of suppliers in established markets, compared with 3% in 2005. The proportion who rated quality the same declined from 45% to 38%, while 60% felt quality was not as good as established market suppliers, compared with 53% last year.
Companies are therefore placing strong emphasis on the quality and reliability of their products and services to counteract the competition from emerging market.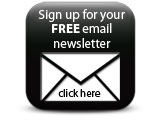 Overall, the signs are that the industry continues to find value and promise in the strategy changes made over the past few years, SOCMA said.