CEVEC launches new AAV production platform
Germany-based CEVEC Pharmaceuticals has taken an approach based on producer cell lines, which have all necessary elements for AAV production stably integrated in one cell
CEVEC Pharmaceuticals has launched the ELEVECTA platform, a unique technology to manufacture AAV (Adeno-associated viral) vectors at large scale.
With the launch CEVEC, a provider of high-performance cell technology for the manufacturing of advanced biotherapeutics from research to production scale, provides a patent-protected technology has been proven by CEVEC in pilot projects with several partners and is now commercially available for Pharma and Biotech companies running gene therapy programmes from late research to all clinical phases.
With the ELEVECTA technology, CEVEC has taken a unique approach based on producer cell lines, which have all necessary elements for AAV production stably integrated in one cell.
Up until now, manufacturing of AAV -the most widely used vector for in vivo gene therapy- has required expensive transfection reagents and cGMP-grade plasmids. ELEVECTA now overcomes these limitations and enables efficient, high-performance AAV production from one cell line in consistent quality.
CEVEC says that the technology can easily be implemented in bioprocess development and large-scale GMP manufacturing facilities running standard suspension bioreactor equipment widely used in industry for monoclonal antibody and recombinant protein production.
"The launch of ELEVECTA forms a milestone on the way into a new era of viral vector manufacturing as it provides a solution for one of the major challenges in gene therapy development. By closing the production gap and providing the necessary quantities of viral vectors, it paves the way to address more common indications such as Alzheimer's, Parkinson's, or Rheumatoid Arthritis as well as therapies that require larger doses," said Nicole Faust, CEO of CEVEC Pharmaceuticals.
Production gap
Gene therapy is moving from rare and ultra-rare to more common indications with larger patient numbers and systemic treatments, larger amounts of vector material are required. Consequently, production processes are needed that are fit for this purpose, enabling the manufacture of the necessary quantities of viral vectors with high yield and consistent quality.
ELEVECTA overcomes the limitations of existing manufacturing methods such as restricted scalability, time-consuming and cost-intensive material sourcing and complex production processes.
The technology is based on a patent-protected, fully documented human suspension cell line developed and optimised by CEVEC.
The ELEVECTA technology works for any combination of serotype-specific capsid and therapeutic gene of interest. The stable integration of these components into the cell results in cell lines designed to produce highly functional AAV vectors. Custom-made ELEVECTA Producer Cell Lines are available as research cell banks or as fully tested cGMP Master Cell Banks for manufacturing of clinical and commercial material.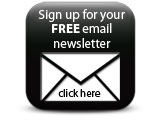 CEVEC has launched the technology in various formats matching the needs of customers in different development phases, with focus on gene therapy programmes from late research to any clinical phases. CEVEC offers cell line development services to match the specific needs of gene therapy programs and various license packages from research and development to commercial manufacturing.
Companies