CPHI: Outlook in Europe for API manufacturers is positive, says EFCG
Big Pharma is returning to Europe owing to its high level of quality and reliability
Big Pharma is coming back to Europe for sourcing active pharmaceutical ingredients (APIs) because European producers invest in R&D, ecological treatments and safety, according to the European Fine Chemicals Group (EFCG).
Speaking at CPhI, Dr Gia Mario Baccalini, Chairman of EFCG's Pharmaceuticals Business Committee, and President and CEO of Euticals of Italy, said a high level of quality and reliability are also why Big Pharma companies are returning to Europe for their drug ingredient needs.
'Everyone knows there are big issues in India and China regarding warning letters,' said Dr Baccalini.
But he said stricter regulation in China has led to the closure of many Chinese plants – some 800 (10% of the total) according to Dr Baccalini – who based this claim on an internal market research report carried out among EFCG members.
He said the outlook for API manufacturers is positive and the market is increasing in terms of volume; there has also been higher demand for higher added value products. European companies are also launching more innovative products.
We want more strict control and yet at the same time speed up the approval process
Suppliers are also growing in size through M&A activity and new manufacturers are emerging in Turkey, Eastern Europe and the Middle East. European manufacturers are also increasing their selling activity in Brazil, India and China.
The global API merchant market is worth US$43bn, of which European production accounts for $12bn, divided 50% custom manufacturing and 50% generic medicines. The Italian market share of APIs worldwide is 11%, said Dr Baccalini.
He suggested that regulatory issues are also having an effect on the global API market, and will be important not only for regulated regions such as Europe, the US and Japan, but also for emerging countries such as Brazil and Mexico.
He said the Falsified Medicines Directive, which became law in Europe in 2013 and the FDASIA and Generic Drug User Fee Act (GDUFA), which came into force in the US in 2012, are driving 'dramatic change' in API development. The FMD has allowed companies to gain new customers who look for reliable, long-term suppliers, while GDUFA has clearly affected earnings, but has also created barriers to low-quality imports.
But Dr Baccalini said there needs to be stricter enforcement by EU authorities and tough sanctions to punish offenders, as well as better training of inspectors to detect falsification and fraud.
'We want more strict control and yet at the same time speed up the approval process,' he said. 'We need to guarantee that all drugs are controlled and produced in a 100% safe way, but this cannot be realised in a short period of time. But a target is absolutely needed – too frequently accidents occur owing to APIs not fitting their purpose. We need to ensure that GMP regulations are absolutely respected.'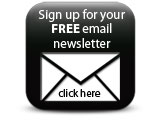 Going forward, Dr Baccalini said sustainability and compliance must remain the key drivers for the API business, with no compromise on quality.
Companies