CP Pharmaceuticals receives FDA Warning Letter
Over quality issues at Wrexham plant in UK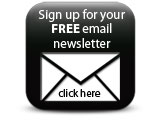 CP Pharmaceuticals in Wrexham, UK has received a Warning Letter from the US Food and Drug Administration (FDA), which identified 'significant violations' of Current Good Manufacturing Practice (cGMP) regulations. The failings came to light during an inspection of the firm's plant in July.

The violations included a lack of separate or defined areas or such other control systems to prevent contamination during aseptic processing. For example, there was no documentary evidence of in-situ air pattern analysis (e.g. smoke studies) at critical areas; the aseptic processing control systems and operations did not provide assurance that the production rooms and equipment maintain aseptic conditions; and the environmental monitoring practices did not include adequate routine examination of the facilities and equipment.

The inspectors also found mould in the class 100 production room and a wall in the freeze dryer room was in poor condition, in spite of regular maintenance.

They also reported that operators involved in the filling operations for the sterile drug products manufactured at the Wrexham plant did not practise adequate aseptic techniques to prevent product contamination.

According to the FDA inspectors, CP Pharmaceuticals' microbiology laboratory did not perform routine species identification of the yeast and moulds detected in the production area.

In addition the firm had not established scientifically sound and appropriate specifications, standards, sampling plans, and test procedures to assure that components, in-process materials, and drug products conform to appropriate standards of identity, strength, quality, and purity.

For example, at the time of the inspection the validation data for several laboratory methods was incomplete or unavailable, but the firm approved the validation for these methods.

The FDA said the inspection had also uncovered deficiencies that 'increase our concerns regarding the quality of the sterile drug products manufactured at your facility'.

These include failing adequately to address increased adverse trends observed in environmental monitoring between August 2009 and May 2010 and failing to establish a schedule for cleaning with an agent designed to kill spores.

'We are concerned that your firm has not properly evaluated the risk these deviations pose to the products that have been released and distributed,' the FDA said.

CP Pharmaceuticals has 15 days to respond to the points made in the Warning Letter.


Companies