CPhI Innovation Awards 2010 - last chance to enter
Biotechnology | Ingredients | Equipment
As the result of unprecedented interest levels in this years' CPhI Innovation Awards, organiser UBM International Media has extended the entry deadline from 31 July to 20 August, allowing exhibitors some extra time to finalise their submissions
The 2009 award winners represented a diverse range of technologies
As the result of unprecedented interest levels in this years' CPhI Innovation Awards, organisers UBM International Media have taken the decision to extend the entry deadline from 31 July to 20 August, allowing exhibitors wishing to maximise their impact at this year's CPhI Worldwide events (5-7 October, Paris Nord, Villepinte, France) some extra time to finalise their submissions.
Now in their seventh year, the internationally acclaimed CPhI Innovation Awards recognise, celebrate and honour those companies and organisations that are breaking new ground in the pharmaceutical, contract services and biopharmaceutical sectors.
Shortlisted companies will present their innovations to a panel of expert judges
Spanning nine categories (see below), and open exclusively to exhibitors at the 2010 CPhI Worldwide, ICSE or BioPh events, the awards are judged by an expert panel who will be looking to spotlight the achievements, ideas, technologies and products of organisations that truly embrace innovative technology and demonstrate tangible long term benefits to the pharma industry.
Having assessed which entries will progress to the final round, the judging panel will announce a shortlist of finalists on 6 September. The finalists will then present to the judges panel at CPhI Worldwide before the Gold, Silver and Bronze winners are revealed at the Exhibitor Party and Awards Ceremony on the evening of 5 October.
All three winning innovations will then be profiled in Manufacturing Chemist over the following months.
2009 winners highlight diversity
The Innovation Awards attract entries from all spheres of the global pharmaceutical industry, from small biotech companies to the pharma majors, and previous winning entries have ranged from ligand production techniques to reactor efficiency enhancements, to the delivery of probiotics to infants through breast milk.
Entries are welcomed in a broad range of categories:
Biopharmaceuticals
Biotechnology
Business Development
Chemical Synthesis
Contract Services
Drug Delivery
Formulation
Managing Global Operations
Supply Chain Management
spotlight on 2009 winners
This rich diversity of entries has been evident since the inception of the Awards in 2004 and the 2009 winners continued this theme.
The Winner of last year's 2009 Gold Award was Puleva Biotech Exxentia for its use of human breast milk to deliver probiotics to infants.
Arjan Geerlings of Puleva Biotech Exxentia makes the winning presentation at the 2009 show
From the knowledge that Lactobacillus strains, naturally present in human breast milk, can be transported from gut to mammarian gland in lactating women, the company hypothesised that its Lactobacillus strains might compete, after oral administration, with pathogens in the breast. Hereditum probiotics may be an alternative or complementary treatment for staphylococcal lactational mastitis where antibiotherapy was previously unsuccessful.
Cambrex's Continuous Flow Microwave (CFM) reactor won silver for its success in taking microwave chemistry out of the lab and into production. The CFM reactor brings the combined benefits of continuous-flow and microwave-heating to large-scale development and commercial pharmaceutical manufacturing, and its unique ability to handle heterogeneous flow chemistry makes it a truly versatile manufacturing option.
Increased yields, better purity, lower reagent, catalyst and solvent usage plus greater reproducibility and faster scale-up serve to increase productivity and lower costs, thereby offering potential solutions to the increasing cost and quality pressures within the pharmaceutical manufacturing industry.
Albufuse from Novozymes Biopharma offers major clinical advantages by significantly increasing the half life of drugs in the bloodstream, reducing the frequency of drug administration and dosage to the patient and was given the Bronze Award.
Some drugs have to be administered by a nurse at home or at a clinic. By using albufuse technology to improve the drug, the number of visits are limited, making the treatment more cost effective - an increasingly important consideration due to growing healthcare costs and accessibility to medicine.
Reducing the dosage also lowers the toxicity levels in the patient, offering fewer side effects and a better quality of life.
don't miss out!
The CPhI Innovation Awards are widely acknowledged as the premier industry honours for efforts in pharmaceutical R&D. As well as highlighting your achievements to your customers and peers, the Awards present numerous opportunities to publicise your innovative products and services free of charge.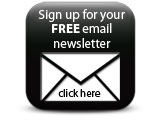 Don't miss out on the opportunity to enter this year's awards, download your entry form now.
Featured Companies
See also